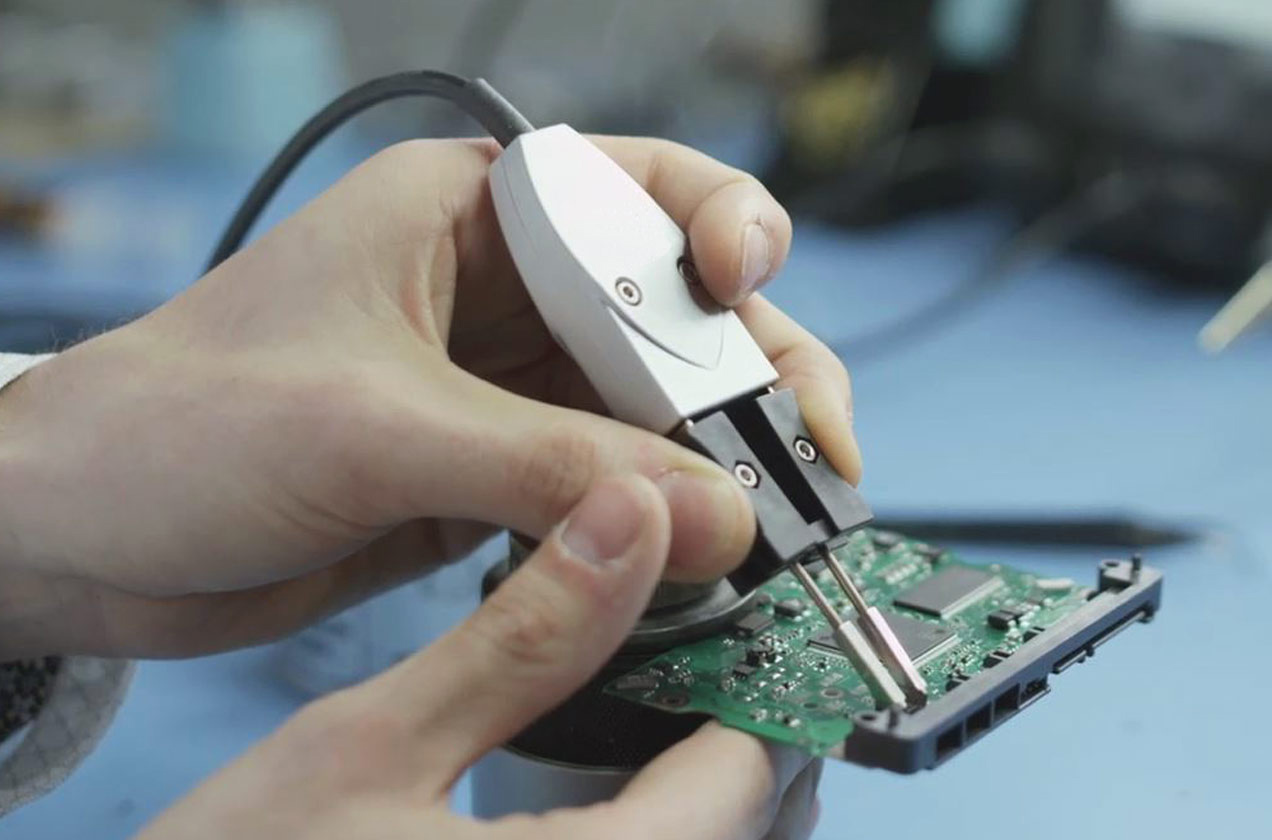 Driving Seagate's Data Rescue Product Innovation With Warranty Analytics & Risk Management Frameworks
As a global leader in data storage solution, Seagate has cumulatively sold billions of hard drives and has hundreds of millions of devices actively under warranty at any given time. The company constantly seeks innovations that can drive revenue and customer experience and keep them at the forefront of the storage and data industry.
Leader in Data Storage Industry
$13.7
Billion Annual Sales
100's
of Millions of Drives Under Active Warranty
As General Manager of Seagate's Data Recovery business, Paul Steele is uniquely attuned to the fact that Seagate's customers ultimately don't care about their devices; they care about what's on their devices. With 25% of customer support calls pertaining to lost data, and many customers mistakenly assuming that data recovery services are covered by their break/fix warranties — Steele hypothesized that a well–priced data recovery service contract would be a revenue and customer happiness bullseye.
Steele's big hurdle was cost — with an average cost of $3,000 to recover lost hard drive data, the contract would need to be priced higher than the the device itself — making it a dead proposition for the consumer. Steele envisioned using insurance underwriting techniques to spread the risk across the purchasing pool and drive the cost per customer down to a reasonable level.
Steele had pitched this concept internally and externally for over two years, hearing again and again that no underwriter would take the business because of a lack of historical data. He coincidentally met the warranty analytics team from After while they were working with Seagate on a separate project. They believed Steele's underwriting idea was viable— and pulled together a small team of analysts to help Steele explore the possibilities.
Cost of data recovery is several times higher than the cost of the drive itself – so the cost without shared risk would be prohibitively high
The lack of a historical book scared off potential internal supporters and external underwriters because of assumed inability to accurately estimate risk.
Armed with reams of raw data including drive failure rates, repair costs and repair success rates, the analysts at After began to develop a living model to forecast risk, costs, and potential contract pricing.
Encouraged by the data, After led a successful RFP process to identify an underwriter as a launch partner, then managed the underwriter as well as the legal and administrative process to make the proposed contracts a reality.
Next was the go-to-market strategy. After and Steele decided to launch first to Seagate's existing database of registered customers to help iron out any program bugs and internally baseline the business before taking the program to scale through big box channel partners.
The direct-to-customer after market program has been profitable since day one, with costs and risk predicted almost to the penny. Based on the launch program's success, Seagate was able to expand to channel partners within 8 months of initial program launch – well ahead of target. Within 14 months Steele and After had eliminated the underwriters and pulled the program 100% in-house, enabling them to further reduce costs and position the program for aggressive scaling. Data Rescue is now live with Amazon.com, Staples, and Costco, and is quickly becoming a core pillar of the Seagate warranty and overall services business.
After has helped us achieve an incredible amount of clarity around every aspect of our Warranty business — from the correct calibration of our reserves and insurance costs to the optimization of our contract prices to the ability to negotiate effectively with every vendor in our ecosystem. Not only are we loving the financial results, but we have developed the confidence and wherewithal to move our entire program in–house.

— Paul Steele, Seagate Technology
See how your company can leverage world-class technology and data analytics to transform your post-sale business.
Get In Touch