After, Inc. just published a first-of-its-kind 'Warranty Claims Scoring 101' guide, giving manufacturers an in-depth look at how automated claims scoring is transforming the industry
NORWALK, Conn., May 17, 2023 (SEND2PRESS NEWSWIRE) — After, Inc., a global leader in Warranty Services since 2005, developed a "Warranty Claims Scoring 101" guide, leveraging the expertise of its world-class Warranty Analytics team and over 17 years of claim scoring experience. Warranty Claims Scoring is a discipline not widely understood. Few in the industry know how these models are built and implemented, and the significant cost savings they can deliver. After, Inc. developed this guide to educate manufacturers, specifically now, when high inflation, layoffs, and supply chain issues are accelerating the need for warranty business transformation.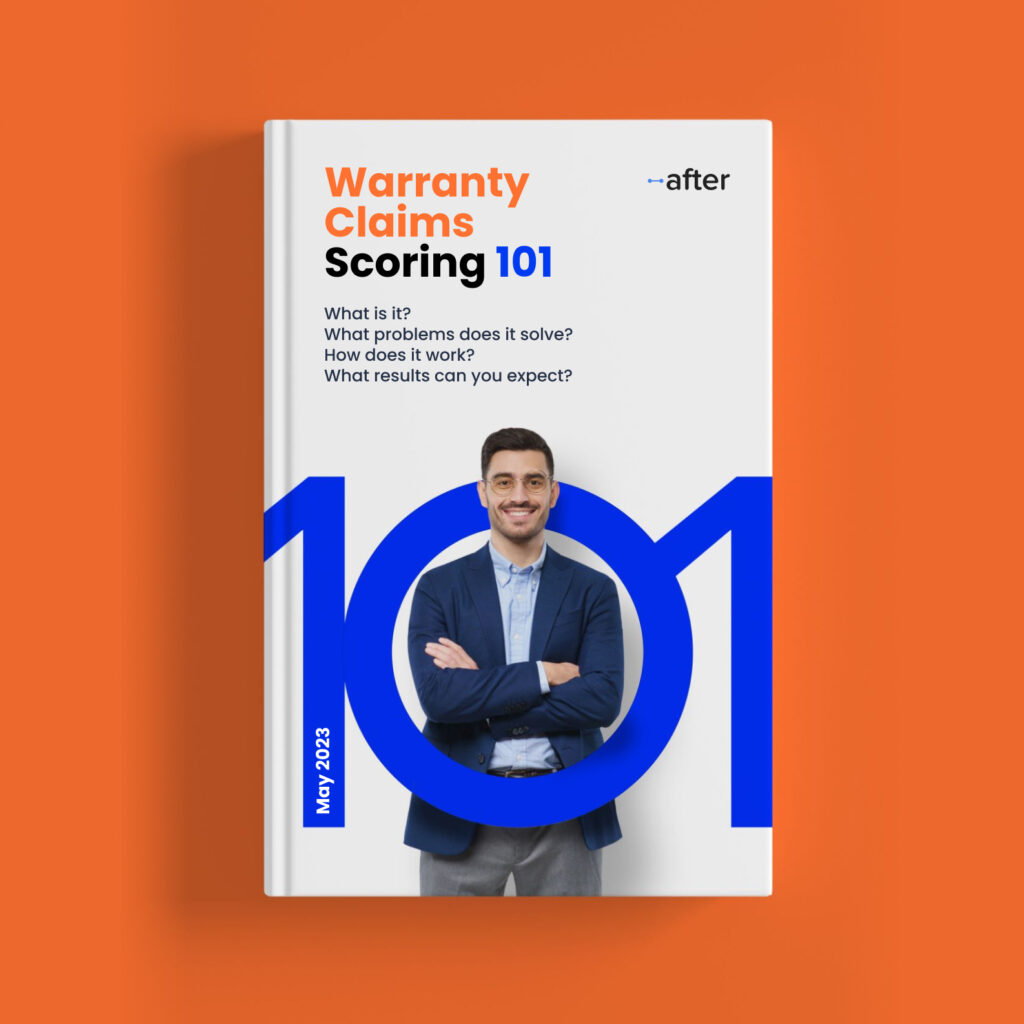 Image Caption: "Warranty Claims Scoring 101" – Ebook Cover Page.
After, Inc.'s Group Director of Analytics, Dan Adelsberg, widely respected in the industry for his warranty-specific expertise, helped create this guide.
"What we see when we analyze clients' current systems is their use of basic business rules to process warranty claims," said Adelsberg. "For example, one manufacturer might automatically approve all claims below a certain cost. Another might check whether labor and parts costs are accurate, but neglect to compare those costs across similar dealers in its network. These examples and many others like them illustrate the need for more sophisticated claims scoring models – models that can better identify anomalies and save manufacturers millions in claim costs every year."
After, Inc.'s "Warranty Claims Scoring 101" guide covers:
What is warranty claims scoring?
How does it work?
What challenges does claims scoring solve?
How do I implement it?
What results should I expect?
Download a copy at https://learn.afterinc.com/warranty-claims-scoring-101.
About After, Inc.:
After, Inc. (afterinc.com) is a pioneer in the post-sale services industry. Since 2005, we have helped some of the world's top brands transform their businesses after the point of sale. Our post-sale services drive higher customer satisfaction, product reliability, and brand equity, lower claims costs, and additional revenue and profit opportunities.
In 2021, we launched QuickSuite, a modular set of SaaS technologies to help manufacturers, retailers, and e-commerce sellers build deeper relationships with their customers and increase loyalty and lifetime value. The suite covers the entire post-sale lifecycle, and includes QuickReg®, QuickCover®, QuickClaim®, QuickInsight®, and QuickRenew®.
Headquartered in Norwalk, CT, After, Inc. is part of Galway Holdings, a diversified financial services distribution company with a focus on data analytics, technology transformation, and innovative risk sharing solutions.
Learn more: https://www.afterinc.com/
MEDIA CONTACT:
Stacey Wisniewski
Media Contact
615-934-1817
swisniewski@afterinc.com