Marketing Gains at Polaris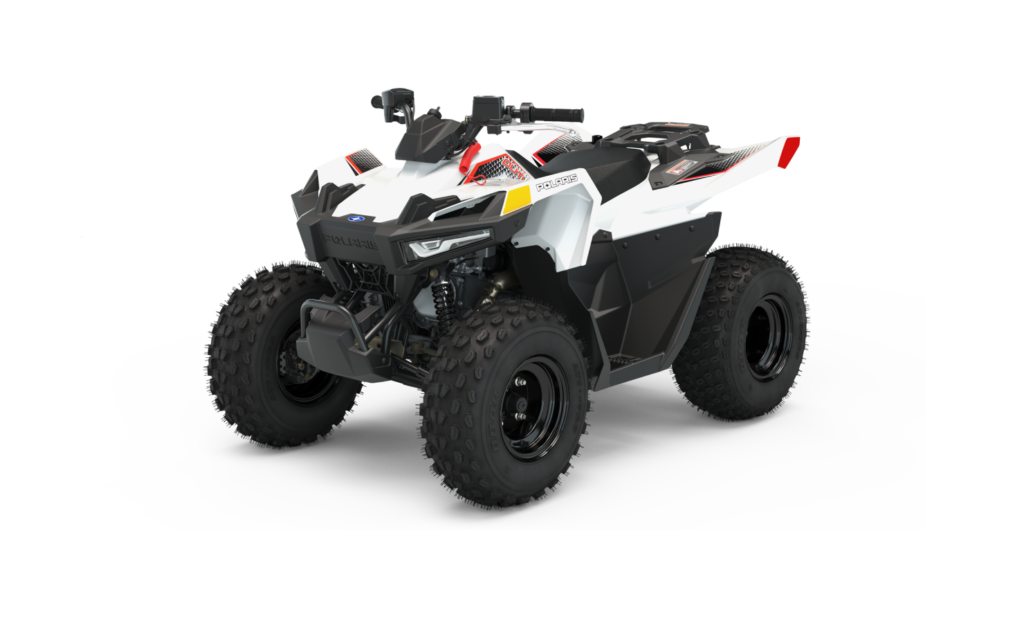 Helping Polaris Develop a World-Class Extended Warranty Marketing Business
Headquartered in Minneapolis, with annual sales of $4.5 billion and over 8,000 employees in 16 countries, Polaris Industries is a recognized leader in the Powersports industry. Polaris designs, engineers, and manufactures innovative, high quality off-road vehicles — and then markets through an extensive network of both self-run Polaris and external partner dealerships. Their Extended Warranty business, run by their Finance organization, is a critical source of revenue and profits — and in many cases, their only direct connection to their end customer.
self-run & external dealerships
The Polaris warranty marketing team, led by Financial Services Manager Kelly Clawson, faced a threefold challenge in achieving their aggressive growth targets. First, their point-of-sale conversion rate on extended warranties was low – due mainly to a lack of customer awareness and education around the program benefits and values. Second, it was difficult to train their large network of dealers on how to effectively sell the program – even their own dealers struggled to prioritize extended warranty education. And third, their team knew that there was much room to improve on their existing after-market postcard program – but felt they didn't have the necessary time or consumer marketing expertise to evolve the program.

Clawson's team reached out to After to help transform their program into a best-in-class marketing operation that could quickly ramp up to achieve their revenue, profit, and customer experience goals.

1. Organize and enhance customer data

The first phase focused strictly on after-market sales and overhauling the direct marketing program. Within months, the team transformed the single-postcard marketing effort into an intelligent, data-driven, self-updating system that generated a marketing-ready customer database.

2. Launch intelligent multi-channel marketing driven by analytics

The team then established an outreach strategy and budget per customer based on the customer's predicted lifetime value and leveraged a multi-channel marketing approach to create awareness by customers across mail, email, call center, web and mobile; and implemented a state-of-the-art ecommerce infrastructure that took the friction out of the customer response process.

3. Deployed frictionless e-commerce

No matter which channel a customer responded from, they were met with personalized interfaces and information and quick, convenient enrollment mechanisms. The bulk of the work was performed by After, focusing the Polaris team's limited time on key decisions and inputs.

Increased conversion rate by 130%

Within three months of launching Phase 1, after-market conversion had almost doubled, and the investment had already paid for itself. As continuous improvements were made in the post-launch testing and optimization phase, conversion rate stabilized at an 130% improvement to the baseline. Revenues continue to compound every quarter, driving a high-contributing annuity business for the team.

Grew service customers by 200% and revenue by 150%

Due to the early work done on bulding better data and focusing on awareness by customers, the number of service customers grew by 200%, leading to revenue growth of 150%.

Raised customer satisfaction scores

Customer satisfaction reports have also grown, as a reflection of the increased sense of knowledge and security that extended warranty protection provides. After and Polaris continue to optimize the program on a monthly basis, with improvements since launch having already included eliminating a substantial rate increase, moving administration entirely in-house, driving over 30% annual increases in dealer penetration, and achieving multi-million dollar annual increases in both revenues and profits.
Our partnership with After has become one of the fastest and most visible ROI drivers I've seen. The ongoing collaboration has been incredibly satisfying and a huge win for our internal team.

Kelly Clawson

Financial Services Manager, Polaris, Inc.
Learn more about our best-in-class Warranty Analytics Solutions
Learn more